Secure any privileged access and sessions
With the Wallix Bastion's centralised solution, secure any privileged access and control the privileged sessions. The privileged access management solution is intended to support and assist security teams when it comes to ensuring compliance with regulations in terms of traceable audit data, and eliminating operational tasks from the administrative environment.
How do we manage privileged access?

Which modules make up the solution?
The core of the Wallix Bastion solution allows to secure privileged accounts and support for teams when it comes to ensuring compliance with regulations. The solution includes the functionalities of administration, auditing, and real-time control, password retention, and reporting.
The Wallix Session Manager allows administrators to manage privileged user sessions in real time for an improved risk mitigation.
The Wallix Password Manager allows the client to manage administrator passwords and enforce password policies. It also includes a password library for target device password management, and provides a secure and automatic application-to-application connectivity.
The Wallix Access Manager is a web portal intended for users and administrators, which represents a single access point in a network with multiple Bastion instances.
The Wallix Discovery is a free tool used for detecting all user accounts in the network. This tool identifies accounts and detects security threats that are tied to the dormant user accounts.
How does it works?
The privileged user management solution includes features for managing sessions, passwords and portal access on a single and scalable platform for optimal security.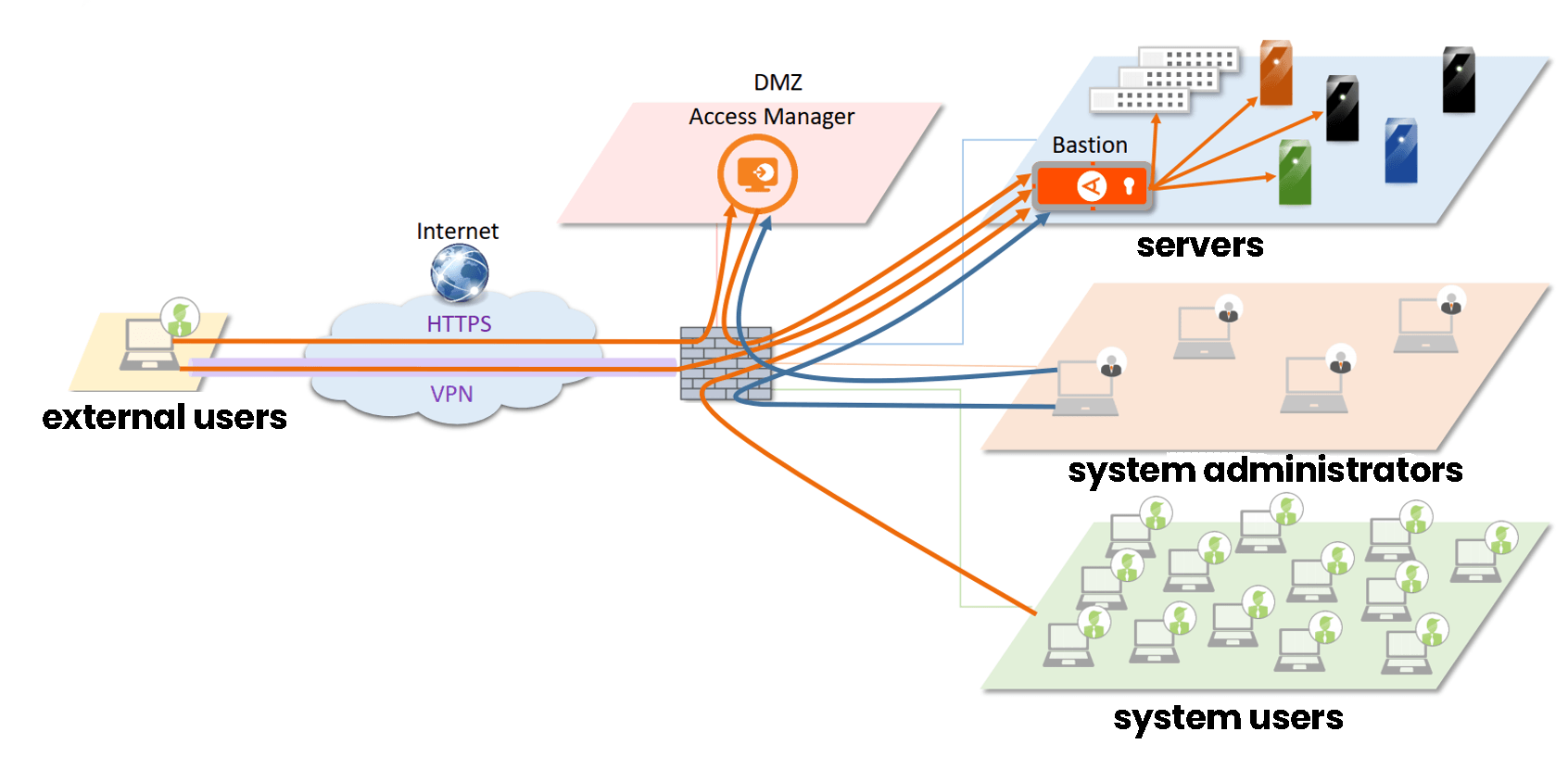 Take control over privileged users
Protect strategic data and resources Our experts will examine your challenge in managing the privileged user access and help you implement the most optimal solution.
Our competencies with managing privileged users
Partners in the field of technology
We work with global leaders in specific technology segments.