eBook: Fabric Networking for dummies
Everything you need to know about Fabric Networking
Do you need more flexible and automated network? With fabric technology you can build modern enterprise network that connects smart devices, applications, services and data. New services or service changes can be configured easily at the edge of the network, thereby eliminating current error-prone and time-consuming network-wide configuration practices.
Now you can move from old legacy network to a modern, scalable and secure network infrastructure that enables you to be more responsive to the organization's needs, reduce operations costs and increase your ability to innovate. The network is no longer the bottleneck. It can instead be the enabler for success.
In this comprehensive complimentary eBook Fabric Networking for dummies, Extreme Networks special edition, you'll discover what fabric networking is, how it began, where it is currently being used, and wonder why you have yet to implement fabric on your network.
Inside you can also find: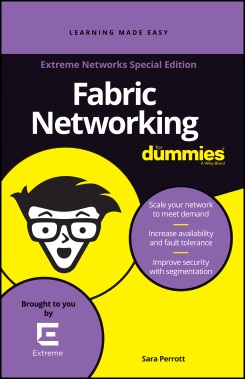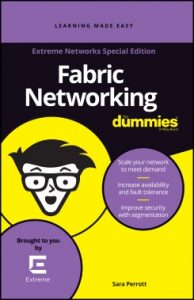 Pros and cons of Ethernet and IP fabrics.
Use cases for the different types of fabric networks.
Key considerations for choosing a fabric technology.
Advantages of deploying fabric.
Best practices for network deployments.
Download your free copy and start exploring numerous advantages of fabric networking for your organization.